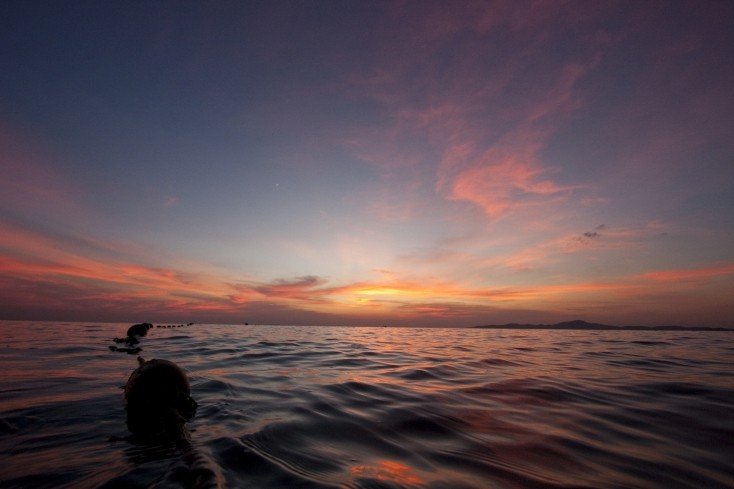 After a hard afternoon of jet skiing yesterday, my friends and I came off the water right as the sun was descending in the horizon over the ocean. The sun sets in Thailand in a more vibrant, distinctive way than most other places in the world that I have seen, and quite honestly it can be intoxicating.
As we collected our belongings and paid the 1,300 baht fee (roughly $40) for the afternoon rental, we started talking about travel– my friends are returning to Europe tomorrow on Abu Dhabi's Etihad Airways, which was recently voted 'the world's best air carrier' at the 2009 World Travel Awards.
Our conversation made me realize that I had not touched on travel secrets in a while, so I thought I would make a few suggestions if you are considering some holiday travel.
It's no secret that most airlines are short of cash. They've come up with creative ways to raise money through checked baggage fees, ticketing fees, increased change fees, and of course, the fuel surcharge.
My favorite was Bratislava-based Sky Europe's 'payment fee,' which as the name suggests, charges a fee for the passenger to make a payment. It makes me wonder if they were planning to charge a fee for someone to pay the payment fee… No wonder they went out of business.
The newest cash-raising craze for airlines is to sell miles or points within their award programs. Points can subsequently be accumulated and traded in for free tickets, and even extend beyond the airline to the rest of their alliance.
American Airlines, for example, is a member of the 'One World Alliance,' which is also comprised of British Airways, Royal Jordanian, Japan Airways, Malev Hungarian, Mexicana, Spain's Iberia, Hong Kong's Cathay Pacific, Finland's Finnair, Australia's Qantas, and Chile's Lan.
Miles accumulated on American Airlines can be used across this entire network, which is quite convenient. American now has a special for buying miles– 80,000 total miles will cost $1,642.50 including fees and federal excise taxes, which works out to be roughly 2 cents per mile.
Let's do some quick math.
Purchasing a roundtrip domestic economy ticket with miles will require a redemption of 25,000 miles. At 2 cents per mile, that's the cash equivalent of $500… plus the airline will still charge the 9/11 security fees and a ticketing fee on top of that, so let's say roughly $540.
If you plan ahead, you can easily beat $540 for any domestic route in the continental US or Canada. As I do a quick search, for example, a cross country Seattle-Miami trip is a mere $346.40 including taxes and fees.
Naturally, using miles for this sort of ticket doesn't make any sense– why pay $540 for something that costs less than $350?
I fly business or first, especially internationally… and using miles for these tickets is a much, much better deal. A roundtrip business class ticket from North America to South America, for example, can be awarded for 100,000 miles. At $0.02 per mile, that's a cash equivalent of around $2,100 including taxes and fees.
If you were to actually pay for this ticket– let's use a sample route of Miami to Buenos Aires, Argentina– it would cost around $5,000. In this case, buying and using miles gets you 60% off the fare, an absolute steal.
I've also noticed some great business class fares from North America to Europe for the holidays; Lufthansa, Continental and Air Canada all have advanced-purchase fares starting at just over $2,000 to Europe. Normal fares are well over $5,000.
If you have been thinking about kicking the tires in Asia to see what opportunities are here for you, I've also found that Philippine Airlines has some really great deals from LA, San Francisco, and Vancouver connecting through Manila. Business class is running around $3,000, which is less than half the cost you would normally pay.
I'm sure there are plenty of other holiday deals out there, so if you know of any, don't hesitate to post a comment.