April 25, 2011
En route from Santa Cruz, Boliva
Anyone who has any doubt that central planning and corruption destroys an economy should head to Bolivia. The country is a classic example of a resource-rich nation whose economic potential has been squandered by socialism.
It wasn't always this way. Bolivia has had several periods of prosperity in its relatively brief history; in the late 1800s, for example, the price of gold began to rise dramatically against silver which was backing many currencies at the time such as the US dollar.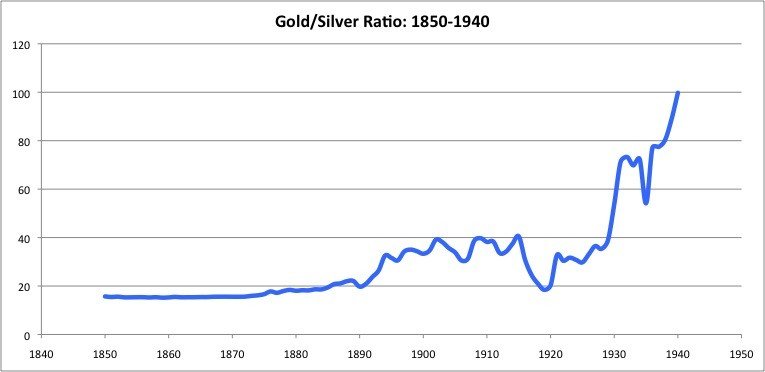 Bolivia's mining industry dates back to the 16th century, and as the country was rich with gold, its economy prospered. The good times lasted until the global depression in the 1930s when Bolivia and Paraguay went to war over the Chaco, each side thinking there was oil underneath the ground.
Following a terrible defeat and a resurgence of tough times, a number of revolutionary movements sprouted around the country. These took hold for several decades, eventually leading to a series of failed military dictatorships that were finally abandoned in the 1980s.
With an inflation rate of roughly 25,000%, Bolivia's new market-oriented government took immediate steps to liberalize the economy, reduce capital and trade barriers, privatize state-owned companies, and attract foreign investment.
By 1985, the economy was heading back on track, and the prosperity lasted through the early 2000s when nationwide turmoil broke out over the fate of Bolivia's massive natural gas reserves.
In light of new gas discoveries near Santa Cruz, the government provided concessions to a group of foreign companies who were willing to invest the necessary intellectual and financial capital to exploit the reserves. This move was widely opposed by many Bolivians and resulted in violent protests.
Ultimately, socialist presidential candidate Evo Morales was elected in 2006 and began his tradition of May Day nationalization decrees, starting with the natural gas reserves.
Morales considers himself a champion of the poor, and his stated aim is to distribute the profit from Bolivia's resources among the people. Certainly, there is a large contingent of the population within Bolivia that lives in abject poverty, and their prospects have changed little over the years.
Socialists like Morales think that you can cure poverty by throwing money at the problem. They believe that by confiscating profits from evil capitalists and sprinkling them among the poor, they can lift people out of poverty.
This is a logical failure. Poverty isn't caused by a lack of money… it's caused by the lack of ability or opportunity to create value. Showering poor people with money does not address this problem, just ask any millionaire lottery winner who's ended up back in the trailer park.
Like an incompetent physician who routinely misdiagnoses an ailment, socialism tries to treat the symptoms of poverty rather than address its root cause. Consequently, these measures ultimately end up as catastrophic failures.
The most common play is to vastly expand the size of government and hire legions of new workers. To give you an example, there is a network of toll roads outside of Santa Cruz. You pay the toll, not for the upkeep of the roads (which are in terrible condition), but to pay the salary of the guy who collects the toll.
Army bases are everywhere in Bolivia. You can't drive 30 kilometers without passing some sort of military installation where a bunch of jackbooted monkeys are parading around waiting for the Brazilians to invade.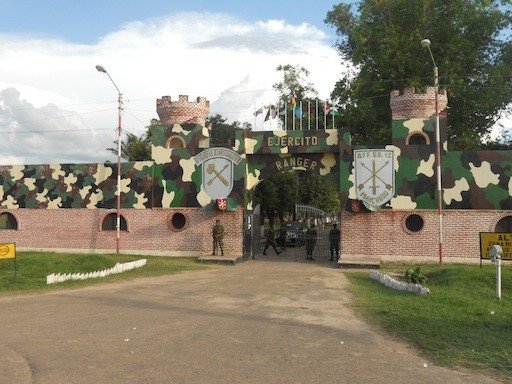 Perhaps the best example is at the airport.
When you want to leave Bolivia, there is first a three-step check-in procedure. Following that, you have to stand in another line to pay the airport departure tax. Needless to say, this revenue doesn't go to improve the airport, but to pay the salaries of the people who collect the tax.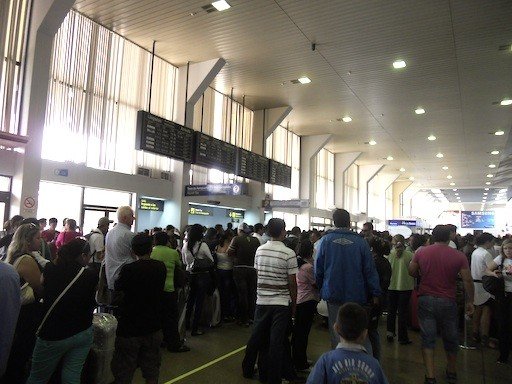 Following that is the passport border control, another line. Following that is an INTERPOL check, yet another line. Following that is narco-trafficking checkpoint, where they go through your carry-on baggage looking for drugs.
In my case, the inspecting officer actually sniffed my iPad, leading me to believe he was either heeding New York Fed President Bill Dudley's culinary advice, or honestly thought that I could manage to pack the circuitry full of cocaine without damaging the touch screen functionality.
After that is yet another line for final customs clearing. The whole process takes 2-hours on a good day.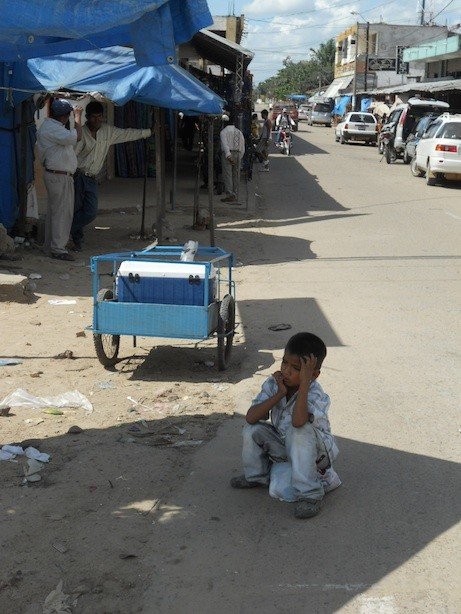 Each of these people along the way has a job… yet not a single one of them is adding any value or gaining any valuable experience. The net effect of such policies cascading across the entire economy has been unmitigated wealth destruction.
Deep down, Bolivia is a nice country. It's incredibly cheap, the people are friendly, the women are attractive, and the weather is quite nice. But it truly takes a special person to be able to deal with the constant misgivings and inefficiencies in this centrally planned state.
When I compare Bolivia to it's southern neighbor Chile– clean, modern, developed, civilized, market-oriented– it's a night and day difference.
Fundamentally, these are the same people who have taken two completely different paths. One leads to wealth and is a great example of how a pro-market, limited government can benefit society. The other leads to poverty, and is the clearest example of what happens when politicians drive an economy.