Poland– it's a beautiful, inexpensive country with a stable economy, gorgeous women, and fantastic food… so what am I doing here exactly?
Looking for citizenship.
The country has been dominated, broken apart, and put back together so many times, Poland actually has multiple nationality laws on the books for former migrants, refugees, and their descendants to reclaim citizenship. The government recognizes that many Poles were coerced to give up their citizenship, or they fled the country as a victim of circumstance.
The 1962 Nationality Law unequivocally states that citizenship cannot be lost involuntarily… so the government carries on as if millions of Poles between 1920 and 1958 had never left and their progeny had been born as natural citizens of the country.
It's a fairly straight-forward process, but you have to prove your roots. Notice, I did not say 'easy'. Just because your grandfather was Polish or your last name ends in 'ski' does not mean you will automatically be confirmed.
The first thing you need to do is figure out where your ancestors came from; earlier in its history, this could have included parts of modern day Ukraine, Belarus, Russia, Lithuania, and Poland. The man-made lines on the map aren't exactly permanent.
The most important thing is that your ancestors were citizens during a time when Poland actually existed as a country… remember, it has been wiped off the map multiple times, so this can be a bit tricky. Fortunately they keep good records.
If your ancestors came from modern-day Poland, you will be able to find the official records with the Wojewoda, or provincial government of where they were born. Once you have the documents in hand, a consul verifies the evidence and an application is made with the Wojewoda for confirmation of citizenship.
You can do the leg work yourself, but there are legal professionals who specialize in naturalization and can handle the application if you think you have a case. Leave me a comment if you're interested and I can point you in the right direction.
Polish language proficiency is not required for citizenship… and quite honestly, it's not necessary in order to spend much time here. English prevalence is quite strong among the locals, especially in Warsaw where I sit. And as European capitals go, Warsaw is probably the cheapest among the developed cities.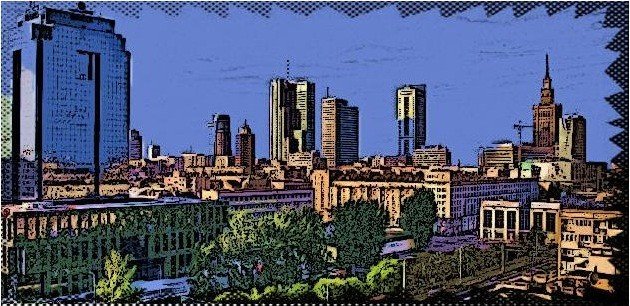 For a place as modern as Warsaw, I've been amazed at the bevy of four and five star hotels for less than 70 euros/night (about $100). I suggest the Jan III Sobieski, Polonia Palace, or Hotel Rialto for anyone who makes the trip out. LOT, the national carrier sells the business class seat for about $3,000 from New York, economy for as little as $500.
If you don't have Polish in your blood and are yearning for another passport, fear not. I have mentioned before in this missive that I'm working on what I believe will be the most comprehensive report ever created on obtaining a second passport.
Most of the things on the internet about second passports (and asset protection for that matter) are garbage. I'm creating a specific, detailed, actionable report for people who are actually serious about doing something.
I'll be honest though, I'm more than a little conflicted about releasing this thing. I've already had more than enough hate mail flung my way from people accusing me of 'ruining it' for the real expats out there.
Unfortunately, they may be right in this case– if too many people see this second passport information, some of the better loopholes could be closed… and that's not good for anyone.
The best solution I can think of is to keep the price high and limit the release in a finite window of opportunity so that only the most serious people who want to take action will come forward. More on this in the coming weeks, but I'd like to hear your thoughts in the meantime.