September 8, 2011
Beirut, Lebanon
Government economic statistics are all lies and gorilla math… and one of their most creative frauds is the unemployment figure.
Intuitively, when they say 'the unemployment rate is 9%,' that would suggest to the average Joe that 9% of the labor force is, in fact, unemployed. Oh no. Most governments have entire departments and agencies to dazzle people with statistics and calculations that defy common sense.
You see, when someone has been unemployed for too long, they can simply fall out of the system. In other words, the number of unemployed people can actually rise, while the government's official unemployment rate falls. It boggles the mind. Government figures in no way pose an accurate snapshot of the situation.
A better way to look at it is to consider the raw numbers. In the United States, there are roughly 14 million unemployed, and millions more who are either part-time or woefully underemployed. In Europe, the number of unemployed is over 20 million.
It's not a pretty picture, and the more that governments do to 'fix it,' the longer they prolong the pain. Barack Obama is set to blow another useless round of hundreds of billions of dollars, while central bankers from the United States to England to Switzerland are inflating their currencies without bound.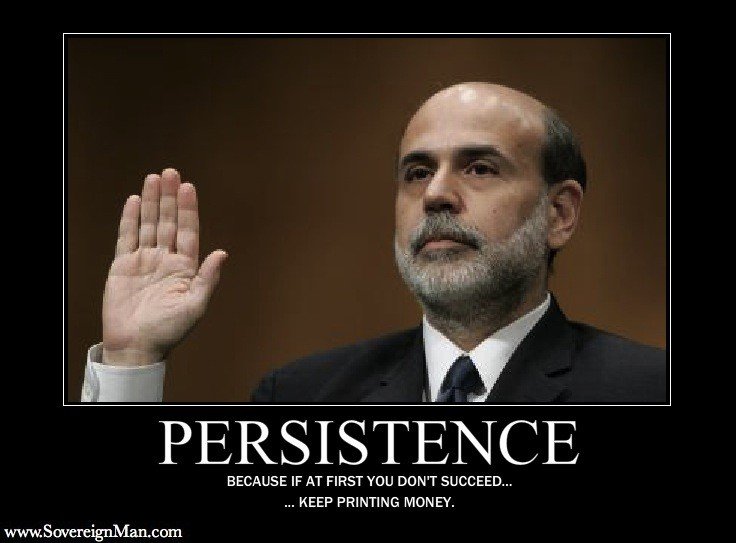 If you're one of the tens of millions of unemployed in the western world, I have good news and bad news. The bad news is that your situation at home isn't getting better anytime soon. The good news is that many foreign job markets are quite strong.
Here in the Middle East, there are a number of countries that shook off the effects of the economic downturn and are still growing feverishly. If you're looking for a job, this may be a good place to start.
Even a casual glace at the employment section of Gulf News, one of the region's leading publications (based in Dubai), shows a number of well-paying positions available in a variety of fields… things like:
– Marketing manager: $5500 monthly
– Bank branch manager: $8200 monthly
– Financial analyst:  $15,000 monthly
– Administrative assistant: $1800 monthly
– Warehouse supervisor: $1700 monthly
– Personal trainer: $2750 monthly
– Fashion retail shop manager: $2200 monthly
– Regional sales manager: $9000 monthly
– Business development manager: $9500 monthly
– Senior accountant: $11,000 monthly
– Quality control specialist: $12,250 monthly
These jobs are available across the region, from Abu Dhabi to Kurdistan (yes that's Iraq) to Egypt to Qatar to here in Lebanon.
Most of the positions, especially the better paying jobs, have great benefits. And no I'm not talking about casual Friday. In this part of the world, it's common for employers to provide a house and chauffeured car in the package, and sometimes even private schooling for the kids.
Commissions and profit shares are also common, depending on the position.  And as an added benefit, most of these places have little or no local tax… so you keep what you earn.
By way of comparison, if you make $4,000/month ($48,000 annually) in Abu Dhabi, that's the after-tax equivalent of making $65,000/year in the US. If you make $7,500/month ($90,000 annually) in Dubai, it's like making $130,000 in the US.
What's more, US tax law excludes the first $92,900 from income tax. Other nationalities pay nothing.
Remember, the world is a big place, and there's a lot of opportunity out there for the creative mind that seeks unconventional solutions. Right now on the Gulf News jobs website, there are hundreds of jobs that pay anywhere from $4,000 to over $16,000 per month just waiting to be filled.
Most of those nearly 30 million unemployed in the United States and Europe are going to sit around and wait for the government to 'fix things.' I hope they're patient because they're going to be waiting for a very, very long time.
Other people who are willing to take control of their future will find a lot of options if they have the courage and resourcefulness to look overseas.