As the past few weeks have shown, you never know when you may need a second passport. If you've got Romanian heritage – and over 1 million Americans do – an alternative passport could be within easy reach in 2022.
Join Sovereign Man: Confidential to…
Here's how…
Situated in East Central Europe and bordering on the Black Sea, Romania is a highly picturesque EU country with a decent quality passport – it scores a solid B+ Grade in the Sovereign Man Passport Index.
Romania has been an astounding economic success story within the region over the last few years. It's gone from strength to strength since the government reduced the red tape for businesses, and cut taxation to a flat 10% on most types of personal income.
As an added bonus, the country is very inexpensive – scoring "2/7, Very Cheap", in the Sovereign Man Cost of Living Index. It's even cheaper than our other regional favorite, Hungary.
And if you're of Romanian descent, the country's Citizenship By Ancestry program can enable you to gain its citizenship and passport for next to nothing:
Under Article 5 of the Romanian Citizenship Law (in Romanian), any child becomes a Romanian citizen at birth if at least one of their parents is a Romanian citizen, regardless of the child's place of birth.
Under Article 10, you can apply if your parent or grandparent was Romanian.
Under Article 11, you can apply if your parent, grandparent or great-grandparent was Romanian.
Article 10 At a Glance
Article 10 applies primarily to people who were once Romanian citizens, and gave up their citizenship voluntarily. For example, people who chose to emigrate from Romania during the 20th century or earlier. Now they and their descendants, up to two generations later, can reclaim their Romanian citizenship.
Losing citizenship was easy back then. If your ancestor left Romania during the Communist regime, for example, their citizenship was automatically revoked.
But Article 10 also applies if your ancestor left Romania after 1990 – when the country became a free market economy – and then lost their citizenship for any other reason.
Furthermore, the ethnicity of your ancestor is not essential. They could also be of Hungarian, Jewish, Ukrainian or other descent.
What is vital to prove, however, is that your ancestor was once a Romanian citizen.
Today, such Romanian emigrants and their descendants up to two generations later (i.e. grandchildren) can claim their citizenship back. There is a way to include the third generation in the same application, but only if they are still under 18 years of age.
How is Article 11 Different?
Article 11 of the law covers former Romanian citizens who lost their citizenship involuntarily due to the border changes that occurred during the 20th century.
Particularly, it applies to people who once lived within the borders of "Greater Romania" – the largest territory ever occupied by Romania – between 1918 and 1940.
But as a result of WWII, Romania lost a significant portion of its territory. Lost territories ended up in present-day Moldova, Ukraine and Bulgaria, as depicted below.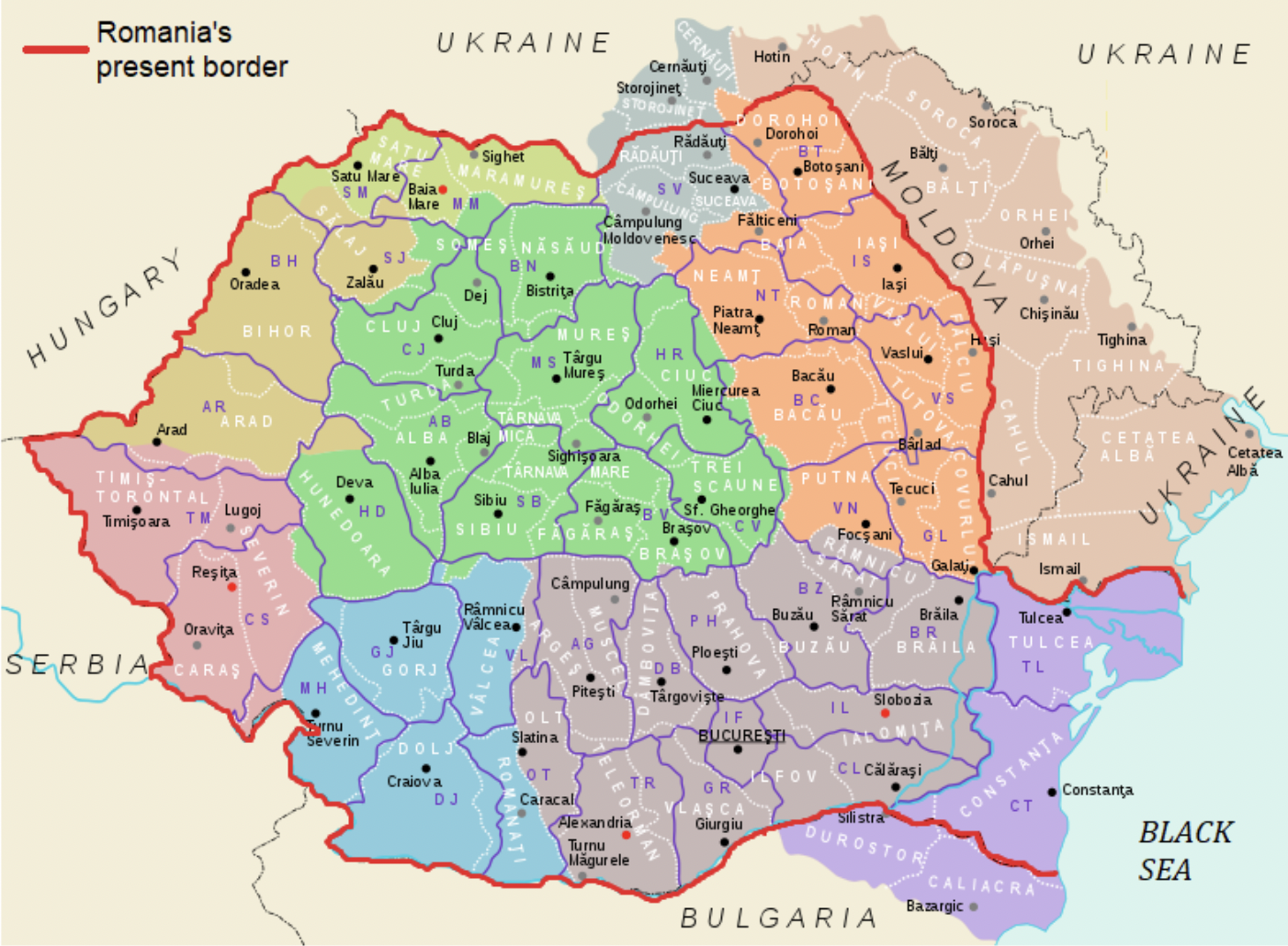 Greater Romania and present-day Romania's borders
As a result, Romanian citizens who once lived in these territories lost their Romanian citizenship after WWII and became Moldovans, Ukrainians or Bulgarians instead.
According to Article 11, all of these people (and their descendants up to the third generation later) are eligible. That's one generation further back than Article 10.
Whether your ancestors eventually left Moldova, Ukraine, or Bulgaria, doesn't matter. Today, their descendants can claim Romanian citizenship.
For example, pretty much anyone born in Moldova between 1918 and 1940, along with their descendants, are eligible for Romanian citizenship.
Our attorney on the ground mentioned that in 2021 alone, more than 30,000 people submitted their citizenship applications under the program.
Of course, you will still need to prove that your ancestor was born in the territory of Greater Romania, and that you directly descended from them.
Note: Our Sovereign Man: Confidential members have access to a series of deep-dive Black Papers covering all of the European Citizenship By Ancestry programs. These papers cover the criteria, application process and documentary requirements for each program in detail. SMC members also benefit from access to our rolodex of vetted service providers for each of these programs.
About the application process
You will need to submit the citizenship application to the Ministry of Justice in Bucharest, the country's capital.
Even if you hire professional help in Romania (which we suggest you do), you will still need to travel to Romania for the submission process. The process reportedly takes around 18 months to complete.
It's also possible to submit your application in one of Romania's consulates, but this just adds an extra step, and will prolong the approval process by about a year.
Language and history tests are not required, but you will need to learn the Oath of Allegiance in Romanian (it's two lines long) and take it in front of a Romanian official.
However, a service provider we discussed this matter with strongly recommends learning at least some Romanian, as you need to be able to have a basic conversation with a Romanian official.
Romania also allows dual citizenship, so renouncing your current citizenship(s) won't be necessary.
Sadly, only children under 18 years old can be included in your application.
However, any children you may have after becoming Romanian will become citizens at birth, according to Article 5 mentioned above.
The bottomline
The world continues to be a very uncertain place in 2022, making a robust Plan B even more vital than it was during the pandemic. The Romanian program, along with scores of other ancestry programs featured in the pages of Sovereign Man: Confidential, provide millions of people worldwide with the means to obtain a second passport.
And if you're one of the "Lucky Bloodline Club" members that qualify, you should get your application submitted ASAP.
Yours in freedom,
Team Sovereign Man