October 3, 2014
Santiago, Chile
Some of our team members at Sovereign Man are on the ground in Hong Kong and are witnessing first-hand the turmoil that's been going on there for the past two weeks.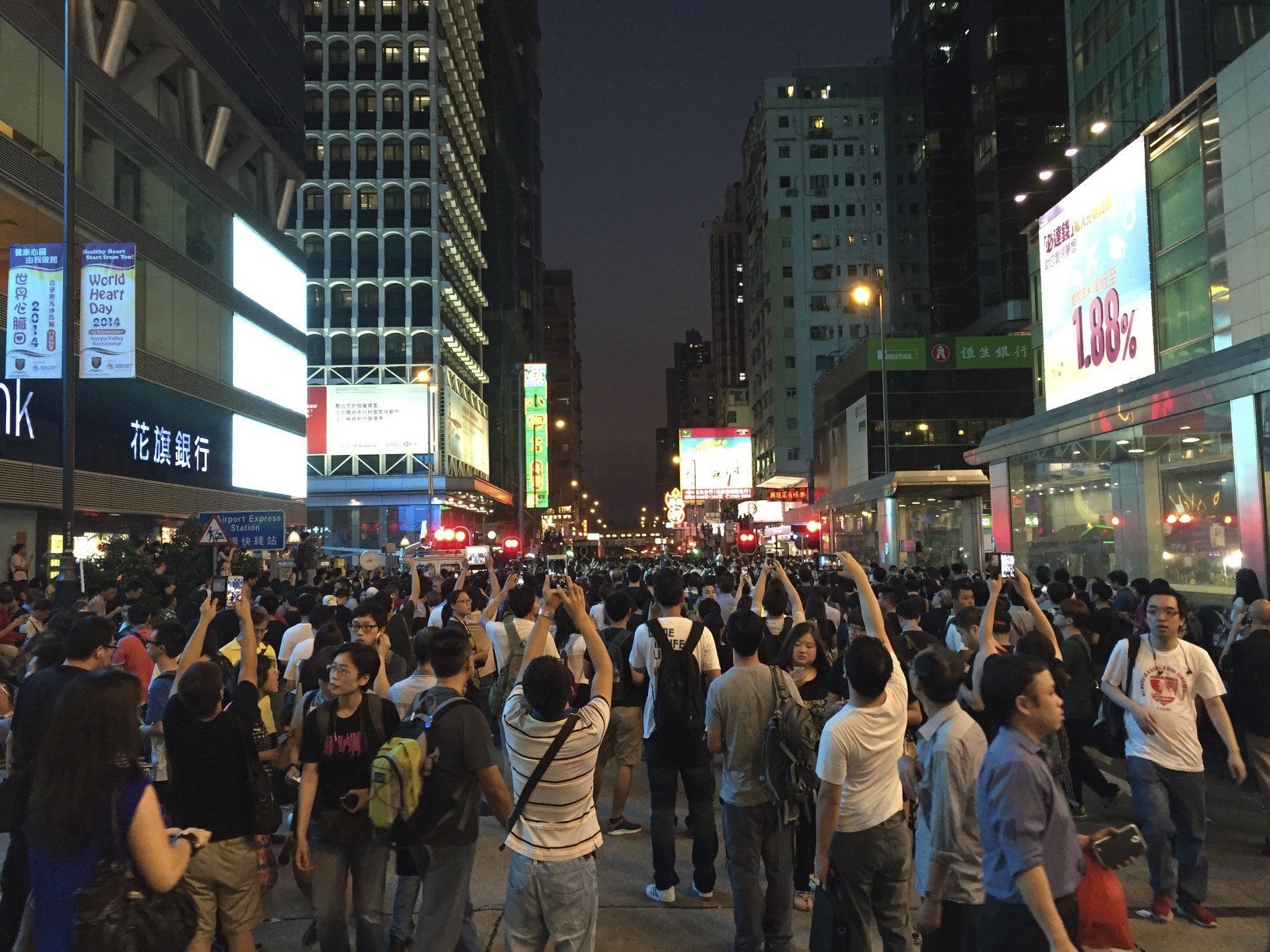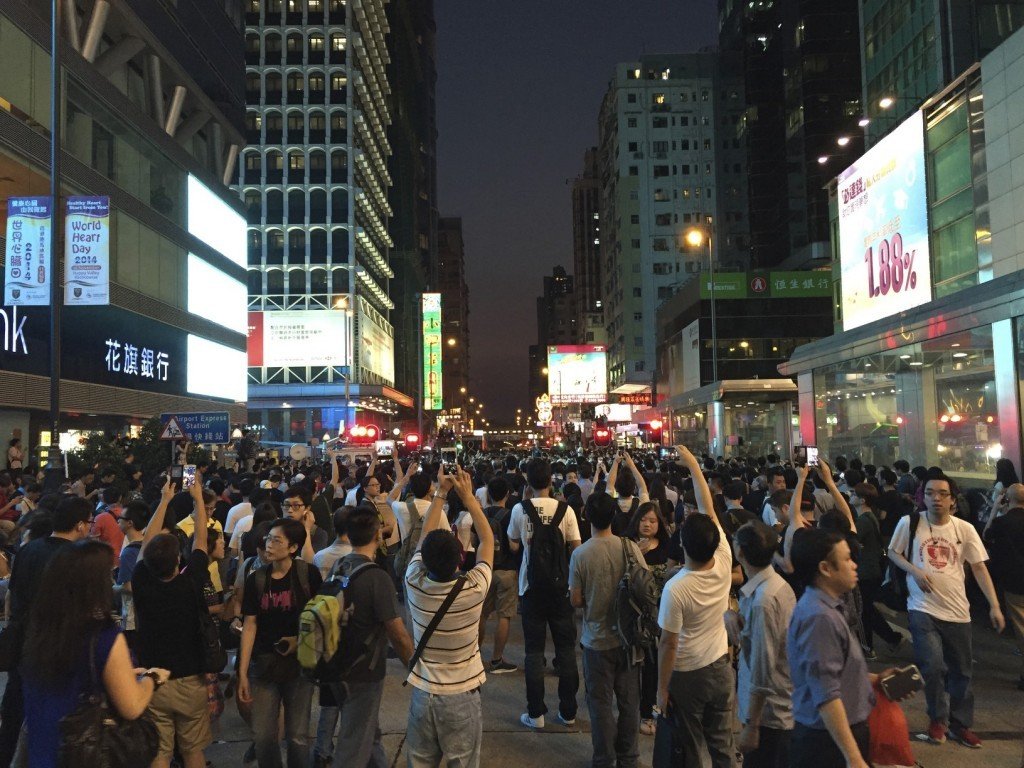 It all started on September 22 with grievances over the decision from the Chinese government in Beijing not to allow the people of Hong Kong to have free and fair elections in 2017.
Events reached a new stage over the previous weekend when the police used pepper-spray, batons and tear gas against unarmed and peaceful protesters standing up for freedom.
Today, protesters forced the government complex to shut down by setting up barricades around it, as a response to Hong Kong's Chief Executive Leung Chun-ying's refusal to step down.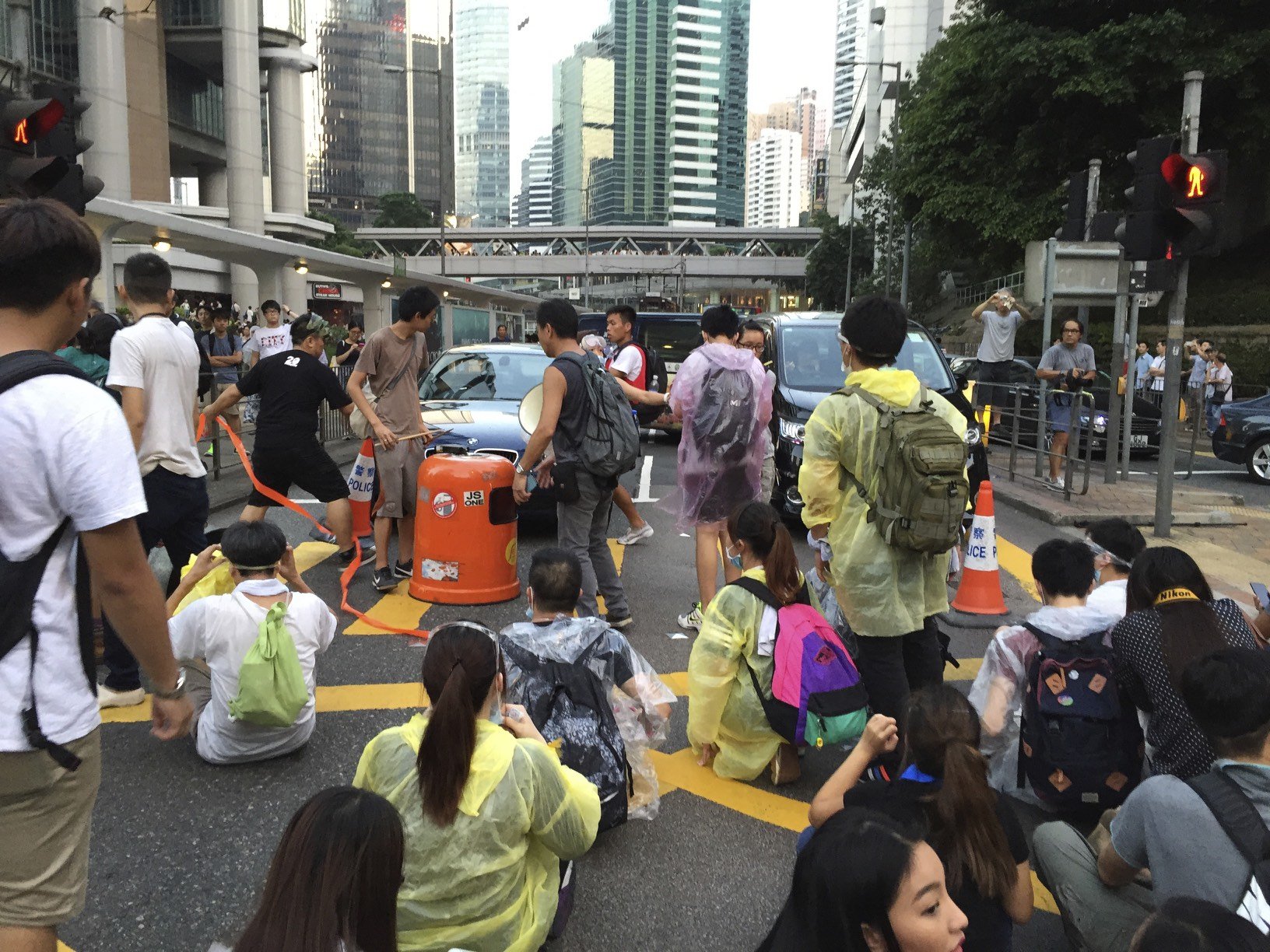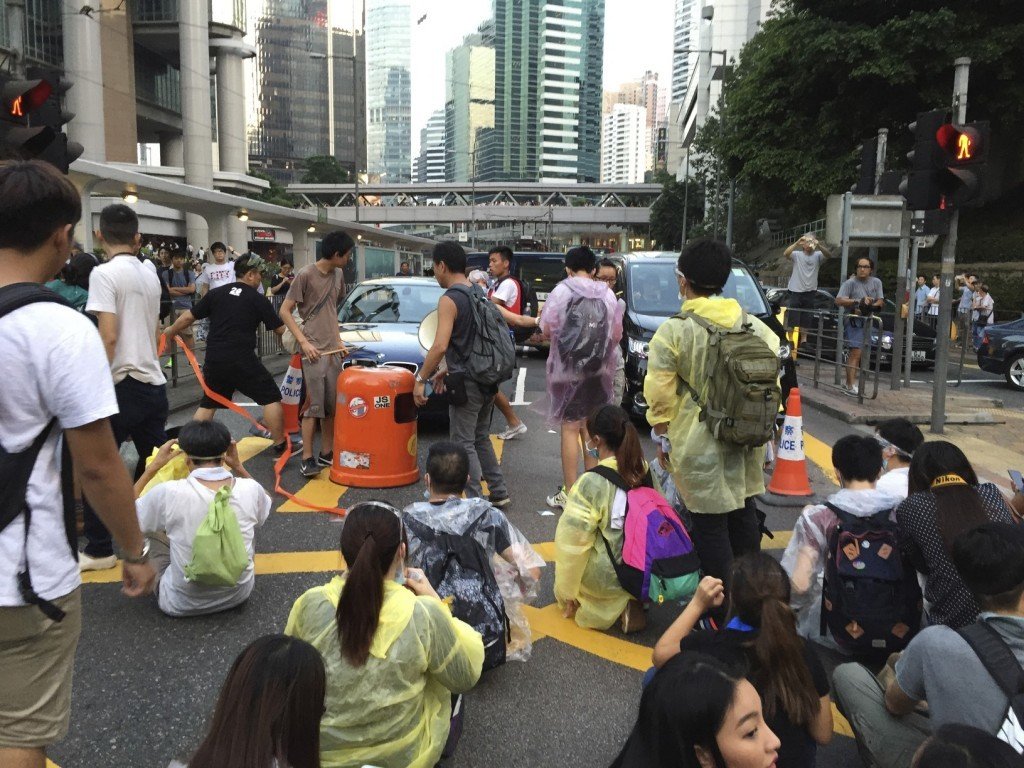 What's remarkable is how peaceful and courteous the whole thing is.
There are signs on closed roads and subway stations that apologize for the inconvenience caused. Protesters are collecting their own trash and are even recycling it—even though the government's cleaning department is reportedly refusing to cooperate and collect it. They have well-organized centers in each of the occupied sites with essential supplies—from water to medical assistance.
Nobody is using this as an opportunity to be violent or cause trouble.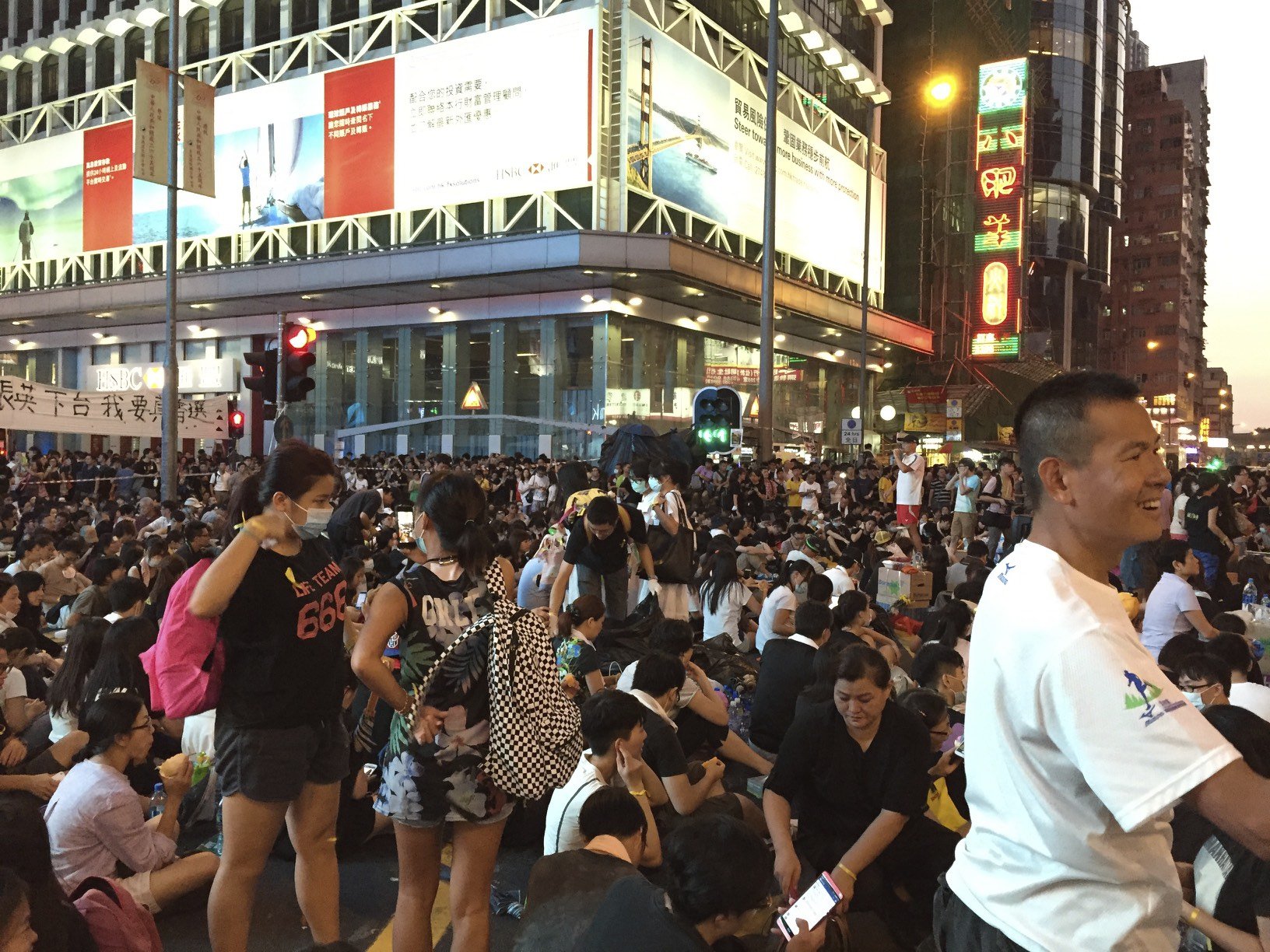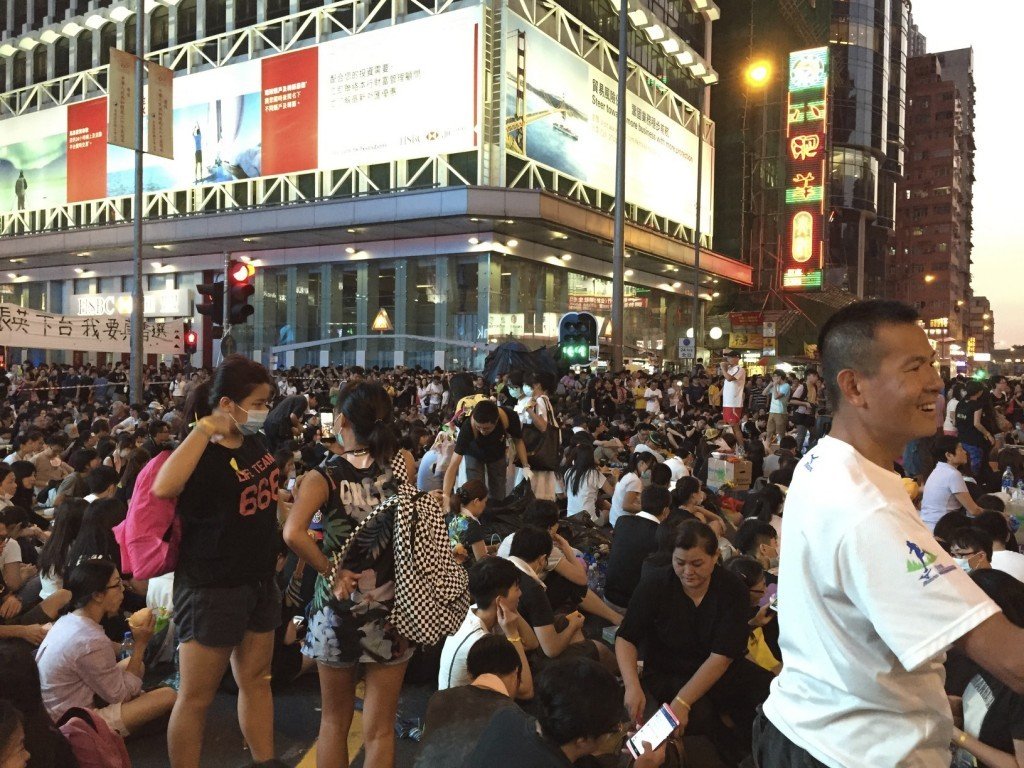 Most of the protesters are students and there's a clear divide between the young and the old currently. Most young people are very enthusiastic and support the protests, while many older people think the young are being manipulated by third parties to push their own agendas.
But most are just irritated because their businesses and traffic have been affected.
A lot of older people have also resigned themselves to accept that the eventual takeover of Hong Kong from Mainland Communists is inevitable—something the energetic young are clearly very opposed to.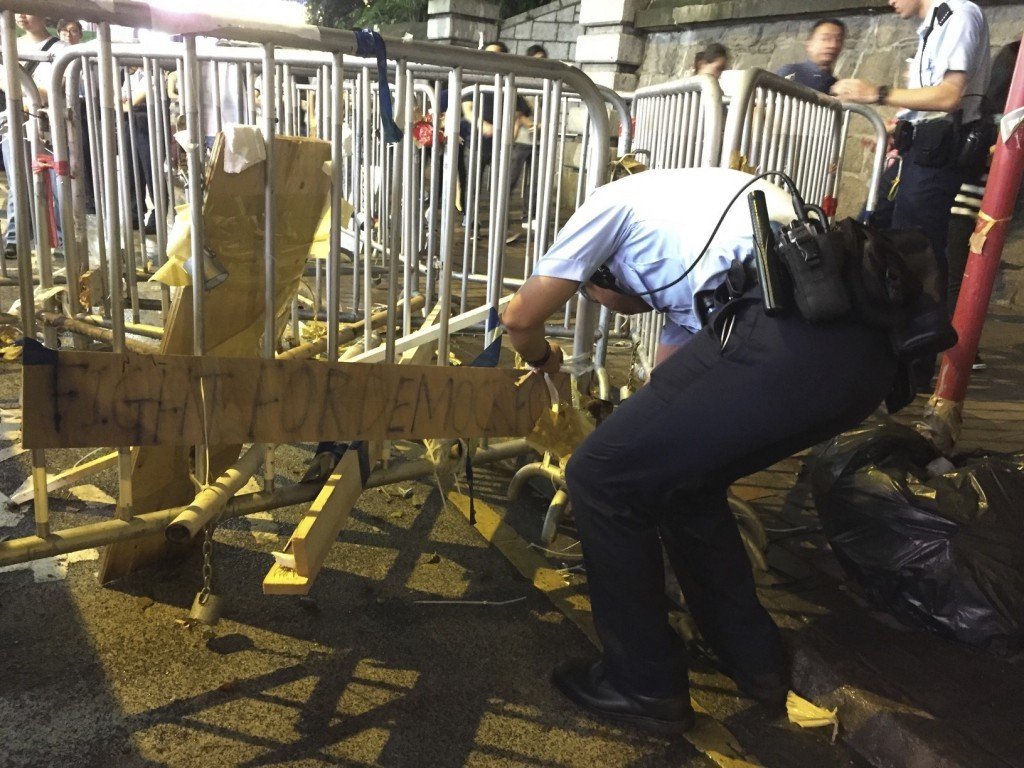 In the last days there has been some turbulence caused by anti-protesters who oppose the student-led campaign. It's rumored that thugs have been paid HK$800 (about USD$100) each to stir chaos and trouble by starting fights with protesters to give the police an excuse to use force against otherwise non-violent protesters.
The government is even using advanced propaganda tactics to sway the sentiment against the "rioting" students. Independent media outlets have revealed fake photoshopped images and reports of broken police cars and other alleged damages of rioting.
The government's strategy is to largely wait for the protests to wane. And indeed by 8:30 pm local time today many occupied areas were cleared up.
Despite that, violent clashes between protesters and anti-protesters have intensified, however. The police, ironically, is not doing anything to restrain troublemakers. Instead, they're using this as an excuse to arrest everyone and kick the protesters out.
On the ground it looks like the movement is ebbing. In Tsim Sha Tsui, one of the main shopping areas in Hong Kong, the police carried away an old man—the single remaining protester occupying the site.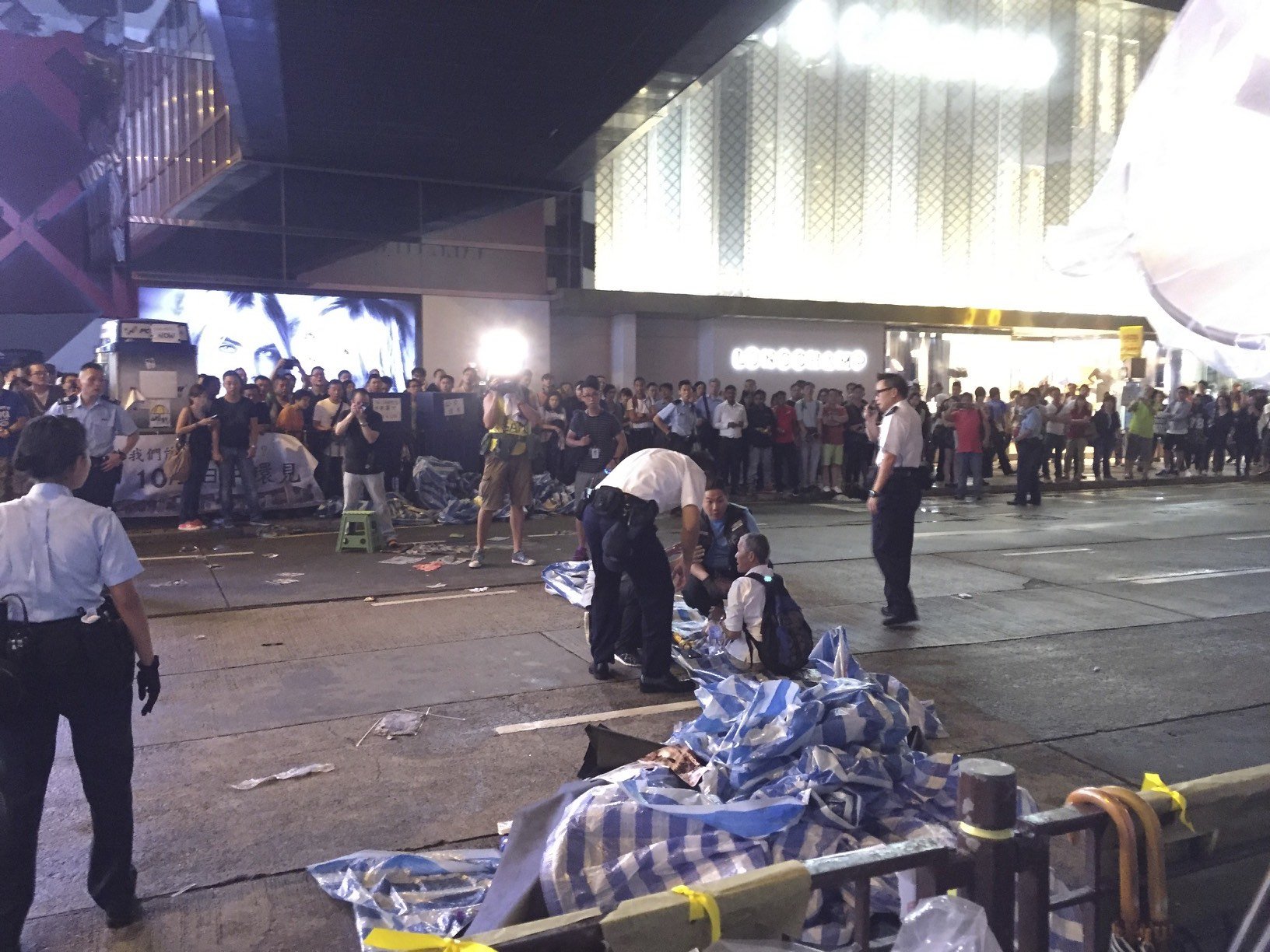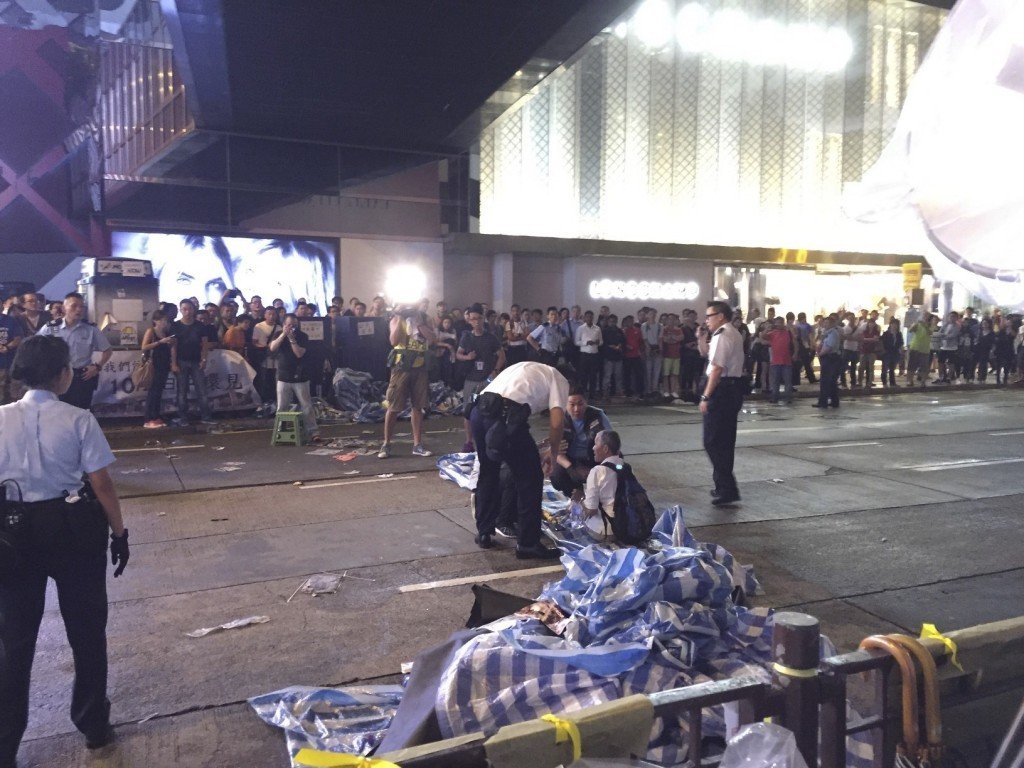 The latest is that the protesters have canceled planned talks with the government, blaming authorities for failing to protect them from violent opposition attacks.
To be continued…