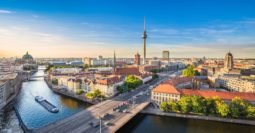 [Editor's note: This letter was written by our Sovereign Woman—Viktorija.]
Travel is one of those things that rarely goes according to plan… at least for me.
A few weeks ago I told you about how my taxi in Istanbul got lost, and I accidentally ended up in Asia.
Not long after, I was denied boarding while trying to fly from Mallorca to Portugal because the Covid-19 rules had suddenly changed earlier that day.
And now,[...]
Click here to continue reading