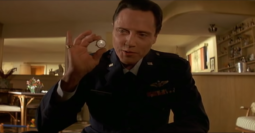 Are you ready for this week's absurdity? Here's our Friday roll-up of the most ridiculous stories from around the world that are threats to your liberty, your finances, and your prosperity.
Feds steal $80,000 life savings from a confused elderly man
79 year old Terry Rolin kept his entire life savings in cash at his home in Pittsburgh. Inside a tupperware food container, he had saved $82,373 over his life working as a railroad engineer.
[...]
Click here to continue reading