I spend a great deal of my time on the road, traveling around the world in search of opportunity. I put boots on the ground while I'm on the hunt and end up screening a tremendous amount of both business and investment ideas.
Some of these ideas make the cut, and we take the concept further. Others don't.
Regardless, the time that I spend on the ground getting to know the cityscape and the local players becomes quite valuable to me personally… and over time, I have assembled a list of what I consider to be the finest places in the world to reside based on what I have seen with my own eyes.
I'll be sharing that list with you soon, but in the meantime, I thought I would focus my attention briefly on China. Having spent the majority of the last two months here, I can honestly say that it is worthy of everyone's consideration.
Sure everyone knows the mainstream story– full of opportunity, the fastest growing number of millionaires, and a varied, beautiful landscape… but you can find beauty and opportunity in a lot of places. There are five key reasons that set China apart:
1) It's cheap– for now. The Chinese government keeps the value of its currency, the renminbi, artificially low… so China is very cheap to dollar and non-dollar spenders alike.
World class hotels (I'm talking about the Shangri-La) are $125/night, hiring a car **with driver** runs as little as $500/month, and going out on the town is a fraction of what you would pay in the west.
In terms of the world's nice 'cheap' countries, China is definitely one of the nicest… and the best part about it is that nearly everything is brand new, from the hotels to the airports to the gyms to the restaurants, right down to the park benches.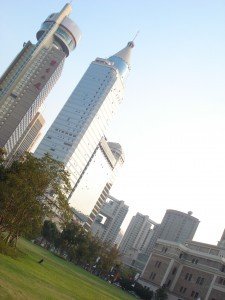 This 'newness' is a result of China only recently having become wealthy. The country is now on a feverish spending spree, investing heavily in its domestic economy– and that means a lot of construction, a lot of development, and a lot of shiny new stuff.
The low prices in China will NOT last forever. You can be sure that the Chinese will eventually let the renminbi appreciate. I wouldn't be surprised if the currency rose from 6.8/$ to 6.2/$ by the end of 2010. Needless to say, this will make everything in China much more expensive.
If you're interested in speculating on the currency appreciation, you can even come to China and open a renminbi bank account; any foreigner can open an account here… it takes about five minutes and only about $50 to start.
2) In China, you can cut in line without having to 'put your time in.' For example, rather than spend the first several years of their careers getting someone coffee, many recent college graduates took a leap and moved to China seeking fortune and adventure.
They found out very quickly that there are several areas of critical need, including finance, marketing, management, and customer service, and that anyone with competency in these areas can rise quickly.
As a local official from China's southern city of Kunming recently said in an interview with the Straits Times, "we lack experts in many top positions who can take our industries and companies to the next level, to go international."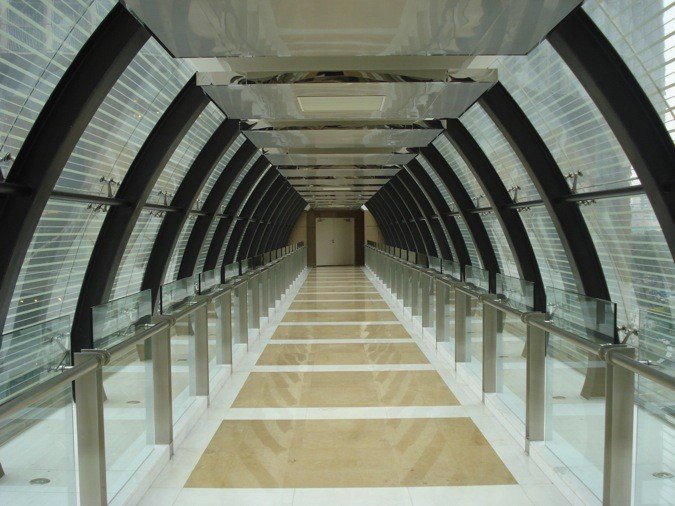 The financial industry here has even more telling statistics– a recent survey of fund managers in China showed that, of the 376 respondents, 22% had less than one year of work experience, and only three have worked in the industry for over 10-years.
3) Yes, the economy in China is booming. I don't necessarily buy the government's official statistics, but things here are definitely buzzing. If you are looking for a job, chances are you will find something in China.
More importantly, though, if you are not looking for a job and just want to get away from the doom and gloom of negative news on mainstream media (war, unemployment, deficits, etc.), China will feel like a beacon of optimism.
Frankly, it's much less depressing to be here than in a lot of places in the west.
4) ANYTHING you want can happen in China. Chinese people are an industrious lot, and they respond very favorably to money.
There is no order that is too tall or too complex– do you want someone to deliver your groceries? build you a rocket ship? customize a special casing for your laptop? reproduce an out-of-print book? design official-looking novelty documents?
It can all happen in China; the only limitation is creativity.
5) Living in China is a differentiator… it sets you apart from others. For years, people will gather around to hear you tell stories about the curious things you saw in China, from the Shaolin Temple in Henan Province to the bustling business in Shanghai's Pudong financial district.
This distinction that you draw between yourself and others can be critical to expanding your personal network. As we discussed in our free Network Infiltration report, differentiation is a core element to getting noticed and being accepted into powerful, exclusive networks.
Spending a lot of time overseas in a place like China certainly qualifies.
Overall, I firmly believe that China should be on everybody's radar, even if just for a brief visit. To be clear, the country is far from perfect. But in my opinion, for a foreigner, the advantages far outweigh the inconveniences.