July 3, 2014
Kiev, Ukraine
In the fall of 1239 AD, Batu Khan and his Golden Horde were making great progress in their rapid advance into Europe.
The Mongol Empire was in the midst of global conquest, and Batu's army had been devastating cities across the Russian plain.
He stopped briefly after taking Chernihiv (in northern Ukraine) and sent his cousin Mongke with a vanguard force to probe Kiev, the capital of Kievan Rus.
At the time, Kievan Rus was one of the greatest powers in Europe, forming a loose federation of Slavic principalities that stretched from the Black Sea to the White Sea.
Kiev had been founded nearly eight centuries before, and by 1239 it was a grand capital with some 50,000 inhabitants. Mongke was quite taken with it. And, not wanting to destroy it, he sent an emissary to discuss terms for their surrender.
Apparently Kiev's Prince Mikhail had just watched the movie 300… because he put the Mongol emissary to death.
Now, if I could paraphrase the Princess Bride, history gives us a couple of very clear rules– (1) Never get involved in a land war in Asia; and (2) Never go in against a Sicilian when death is on the line.
But only slightly less well-known is this: (3) Never slight a guy named Batu Khan, especially when his army is called the 'Golden Horde'.
Batu responded to Mikhail's poor manners by laying waste to the city. Martin Dimnik's work "The Dynasty of Chernigov" describes the carnage in gruesome detail, saying that people "drowned in a pool of blood."
To their credit, though, the Kievans fought bravely. They lacked the Mongolian weaponry and tactics, but they fought with sticks and knives… hand to hand, house to house, man to man.
Resistance is in their DNA. So it's no surprise that, several centuries later, people were out in the streets fighting against their own government. Sticks and knives, once again, againt tanks and automatic weapons.
This time they won. Sort of.
Every 10-15 years this place has a major revolution. And each time it's precipitated by one basic principle: money.
All people really want is to be in a place where they can improve their lives… where their children can have a brighter future than they did.
The system in Ukraine did not provide those conditions. It was designed for a tiny political and banking elite to enrich themselves at the expense of everyone else.
This revolution was borne from economic frustration, plain and simple.
Yet each time this happened in the past, all they really did was change the players… not the game. They just ended up with a different set of criminals in charge.
This time around there seems to be serious effort to at least change the rules.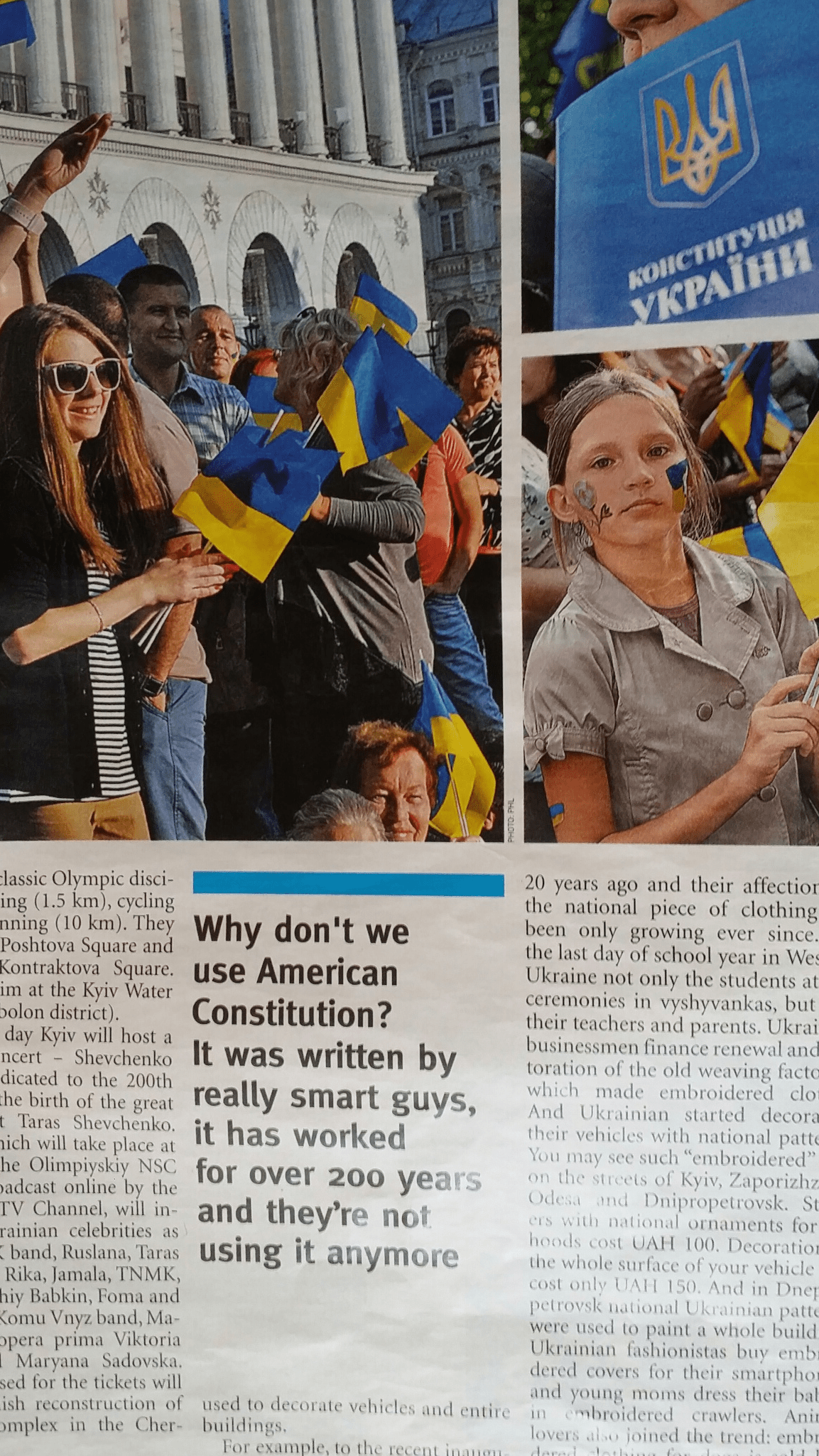 Many are talking about major revisions to the Constitution (leading one local journalist to ask– "Why don't we use the American Constitution? It was written by really smart guys, it has worked for over 200 years, and they're not using it anymore…")
He's right. Much of the West, in fact, has descended into the same extractive system as Ukraine.
There's a tiny elite showering itself with free money and political favors at the expense of everyone else.
Dow 17,000 means that a handful of people at the top are making boatloads of money thanks to quantitative easing, some upper-middle class are doing fairly well, and the average guy pays higher prices for food, fuel, education, medical care, etc.
It's not just the US. France, for example, is simply not a place where you can work hard and expect to improve your life anymore. In Greece and Spain, half of the nations' young men are broke and unemployed.
And along they way, they have all set aside civil liberties and turned into vast police states.
Ukraine may be in the midst of turmoil right now, but they at least hit the big giant reset button and are looking to build something new.
The West, meanwhile, continues down its path of more debt, more money printing, more regulations, and less freedom. How long can this really go on without consequence?